AMD posted impressive Q2 earnings on Tuesday in contrast to rival Intel's dismal quarterly results last week.
The chip maker's chief executive Lisa Su took the opportunity to crow about the company's gains in data centre business, PC and laptop chip sales, and gaming products, and embedded segment.
AMD has surpassed Intel in market capitalisation after Intel's stock slipped following its second quarter earnings report.
While AMD's stock dropped slightly after its earnings report, analysts generally cited the strong quarterly performance.
That drop was likely due to AMD providing guidance that the third quarter's results will likely miss analysts' targets due to an overall market slowdown.
Overall, it was an impressive quarter for AMD as the company posted US$6.6 billion revenue, its highest quarterly revenue ever and an increase of 70 per cent year-over year.
CRN takes a look at Su's biggest statements for AMD's record-setting quarter: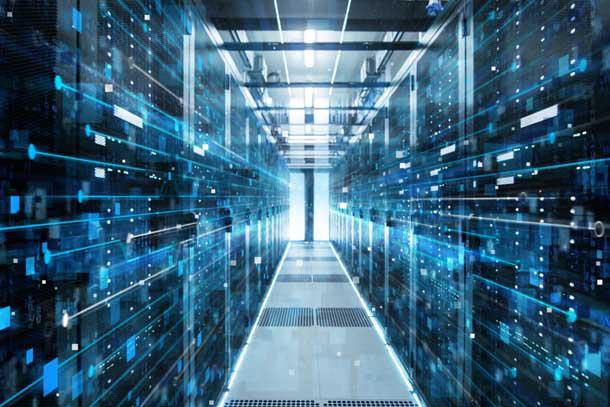 Shooting for the stars in the data centre
AMD's data centre business popped in the second quarter, surging 83 per cent year over year to US$1.5 billion with strong sales of its new EPYC processors, a line of speedy x86 CPU processors that pose a direct threat to Intel's x86 data centre dominance.
"The data centre business has grown very nicely for us," Su said.
"We're pleased with the segment growth both on a year-over-year as well as a sequential basis… The cloud business continued to be very strong.
"We're continuing to ramp new cloud instances and workloads with Milan. And we see that continuing into the second half of the year…
"We are a larger piece of the market, but we are still underrepresented (in the data centre).
"And the visibility with our customers – especially our large cloud customers – through the second half of this year and into next year is very good," she added.
Xilinx bet pays big dividends
When AMD completed its US$49 billion all-stock purchase of programmable chip company Xilinx, it was the largest deal in the industry's history.
It's proving to be a very smart buy, with Xilinx sales accounting for 51 per cent of AMD's second quarter revenue.
Still, even with the solid numbers, supply issues kept Xilinx from reaching its full potential.
Shipments of AMD's embedded products (which include products from Xilinx) totaled US$1.2 billion, an eye-popping 2,228 per cent increase.
"Xilinx business has performed extremely well," Su said.
"The demand across all segments has been strong and what we were able to do as we brought Xilinx into the portfolio… is really make some significant improvements in the supply chain.
"If you were to look on a pro forma basis, the Xilinx portfolio grew about 20 per cent sequentially, which is very nice growth.
"As we look into the second half of the year, we are still a bit constrained in certain areas in parts of the Xilinx portfolio.
"I expect additional supply to come online, especially towards the latter part of the year and into 2023.
"As we're able to continue to relive some of those supply constraints, I think we see a good growth trajectory for the business," Su said.
Not playing around
AMD's gaming business that includes graphics processing units and console system-on-a-chip products posted mixed but better-than-expected results.
Gaming hardware sales jumped 32 per cent year-over-year to US$1.6 billion, but the business units operating income increased a smaller 7 per cent to US$187 million.
Gamers and crypto miners drove strong results in 2021, and Su said slowing client PC demand is having an impact.
"The console business has been very, very strong," Su said.
"So I would say it's a strong cycle.
"Overall, we were more supply constrained from last year into the first half of this year.
"We expect consoles to peak in the third quarter and then the normal seasonality would see it decline in the fourth quarter.
"For consumer graphics, we were coming off a very strong 2021 where gaming demand was very high.
"We have seen a slowdown here in the second quarter and we expect that is somewhat due to supply versus demand, as well as some of the macroeconomic issues as it relates to consumer spending.
"We continue to believe that gaming is a long-term secular driver. There are some short term dynamics here in the PC market that we're dealing with, but the fact that the game consoles have performed so well is a positive for this segment," Su said.
Cooldown coming
It's no secret that the overall economy is retracting after a global fight against the COVID-19 pandemic.
Su acknowledged that AMD is not immune from the macroeconomic pressures – but she offered hope that AMD is still in a good position to weather the coming cooldown.
"We are being more conservative in our PC outlook," she said.
"As we look at the current situation, some of the COVID lockdowns and things in the second quarter, I think there was a bit of a buildup in PC inventory, and we've taken that into account in the second half.
"We think the AMD portion of that is modest. We were still supply constrained in the second quarter, even on the server side.
"We have additional supply that's coming online, especially as we get towards the end of the year that will really help us meet more of the demand from customers," Su said.