As cloud sales continue to soar for market leaders Amazon Web Services, Microsoft Azure and Google Cloud in 2022, analyst firm Gartner expects this trend to continue next year.
"Cloud migration is not stopping," said Sid Nag, vice president and analyst at Gartner, in a statement.
The US$592 billion in public cloud services spending would represent a 21 per cent increase in annual growth compared with US$490 billion in 2022.
"Current inflationary pressures and macroeconomic conditions are having a push-and-pull effect on cloud spending," Nag said.
"Cloud computing will continue to be a bastion of safety and innovation, supporting growth during uncertain times due to its agile, elastic and scalable nature."
US$195 billion on cloud SaaS
The IT research firm is expecting customers to spend the most on cloud application Software as a Service in 2023.
Cloud SaaS spending is predicted to reach US$195 billion next year, up 17 per cent compared with 2022.
Gartner estimates SaaS will see "significant impacts" from inflation due to staffing challenges and the focus on margin protection.
"Higher-wage and more skilled staff are required to develop modern SaaS applications, so organisations will be challenged as hiring is reduced to control costs," said Nag.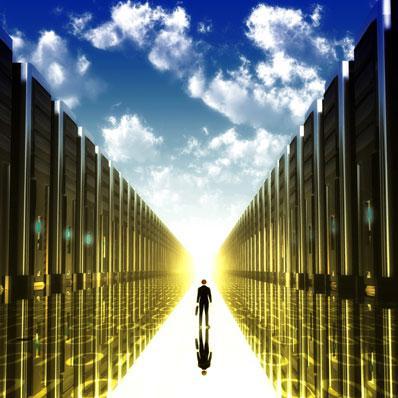 US$150 billion on IaaS
The second largest but fastest-growing cloud spending market segment next year will be cloud system infrastructure services.
Gartner expects Infrastructure as a Service (IaaS) to experience the highest end-user spending growth next year, at nearly 30 per cent year over year with annual sales of US$150 billion.
"IaaS will naturally continue to grow as businesses accelerate IT modernisation initiatives to minimise risk and optimise costs," said Gartner's Nag.
"Moving operations to the cloud also reduces capital expenditures by extending cash outlays over a subscription term, a key benefit in an environment where cash may be critical to maintain operations."
Cloud PaaS to hit US$136 billion
The third largest cloud spending market segment in 2023 will be cloud application infrastructure services, also known as Platform as a Service (PaaS), according to Gartner.
Cloud PaaS spending is projected to grow from US$110 billion in 2022 to US$136 billion in 2023, which would represent an annual growth rate of 23 per cent.
"Since PaaS can facilitate more efficient and automated code generation for SaaS applications, the rate of PaaS consumption will consequently increase," Nag said.
Cloud security, DaaS and BPaaS spending
The other three remaining categories that will generate billions in cloud services spending next year include cloud business process services, Desktop as a Service (DaaS), and cloud management and security services.
Sales from cloud business process services is projected to reach US$65 billion in 2023, up from US$60 billion this year.
Gartner predicts revenue generated from cloud management and security services will hit US$42 billion next year compared with US$34 billion in 2022.
Spending on DaaS is expected to reach US$3 billion in 2023, up from US$2.5 billion in 2022.
"Despite growth, profitability and competition pressures, cloud spending will continue through perpetual cloud usage," Nag said.
"Once applications and workloads move to the cloud they generally stay there, and subscription models ensure that spending will continue through the term of the contract and most likely well beyond."
"For these vendors, cloud spending is an annuity—the gift that keeps on giving."
In October, the three largest public cloud companies reported their quarterly financial earnings results.
AWS, the worldwide market leader in public cloud, generated US$20.5 billion in cloud sales during its third quarter, representing an increase of 28 per cent year over year.
Microsoft, the number market-share leader in public cloud, said total revenue from its "intelligent cloud" segment was US$20.3 billion, up 26 per cent year over year.
However, Microsoft does not break out public cloud Azure sales figures, but instead groups several cloud segments together for its intelligent cloud business.
Google Cloud, the third-placed public cloud market-share leader, generated a total of US$6.9 billion in cloud sales during third-quarter 2022, up 38 per cent year over year.
All three of these cloud hyperscalers grew sales faster than the public cloud spending market in 2022.
Gartner projects global public cloud spending to reach US$490 billion by the end of 2022, which would represent a growth rate of 19 per cent compared with 2021.