South Korea's Samsung which has cornered the market on foldable technology in the smart phone arena continues to make waves in the segment, and its new Galaxy Z Fold4 has packed in some new features to make the hefty price tag of $3,099 maybe more bearable for some.
Apple has yet to answer the call to create a competitive foldable product, as Samsung cheekily pointed out in a recent ad campaign.
Ironically, it may be Apple's entry into the fray that really boosts the market for the new product category, as TECHnalysis Research analyst Bob O'Donnell told CRN: "Until Apple does a foldable, the game-changing isn't going to happen."
Nevertheless, Samsung remains king with several foldable products leading the charge.
Samsung announced its new foldable lineup during last month's Unpacked August 2022 event.
Here's what CRN thinks of the Z Fold4, an impressive phone with plenty of talking points.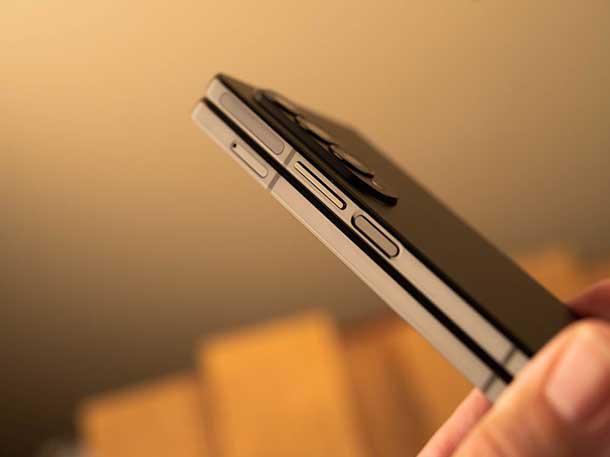 Display and design
The Galaxy Z Fold4 makes use of Samung's excellent AMOLED displays for both the cover and unfolded display.
A mild crease is still viewable when opened but becomes much less obvious when the screen lights up.
The device is nearly identical physically to the Z Fold 3, with only minor cosmetic tweaks.
It's about 8 grams lighter than the Fold 3, but still comes in at a hefty 242 grams.
Samsung has also shaved 3 mm off the device's folded thickness – while still chunky, it's a manageable experience.
When unfolded, the Fold4 delivers slightly more viewing area and is about 0.3mm slimmer than the Fold 3.
For this editor, the form factor here is neither cumbersome nor particularly comfortable.
I've had sleeker phones, but you sacrifice some form sleekness for all these great features.
Cameras
This is where the Galaxy Z Fold4 makes the biggest splash.
By adding the S22's Ultra's excellent camera setup, the company added an upgrade-worthy component that will be a big draw for a lot of shutterbugs out there.
The Fold4's three rear cameras include a 50-megapixel main camera, a 12-megapixel ultrawide camera and a 10-megapixel 3x optical zoom telephoto camera.
On the cover, you get a 10-megapixel f2.2 aperture camera and on the unfolded inside cover, you get a 4-megapixel camera.
With all this firepower, you can make great photos in just about any scenario.
Samsung has made huge leaps in night photography with optical image stabilisation and oversized sensors.
Battery and performance
The Z Fold4's dual battery setup gives you 4,400 mAH of power and, frankly, you'll need all that juice for the display and powerful engine.
There's 25 Watt fast charging and 10-15W fast wireless charging.
I managed to watch a couple of movies with a refresh rate of 120hz over a 3-hour period and the battery held up, but needed a charge by the end.
That's impressive considering the AMOLED screen was giving me a continuous high-definition streaming experience.
The Fold4 is powered by the zippy Qualcomm Snapdragon 8+ Gen 1 with 12 GB of memory and 1 TB of storage.
Software and usability
My daily driver is an Apple iPhone 13.
I'm a creature of habit and have been a faithful iPhone user, but I found the Fold4's Android interface to be intuitive and excellent – the cover's task bar is useful and clever and easy to access.
As a folded phone, the Fold4 is thicker than my iPhone with cover included.
It's also taller but I didn't find the Fold4 to be unwieldy or tough to handle at all.
When you unfold it, it just makes any minor awkwardness go away.
Unfolded, this is a fun bite-sized tablet that gives you a real 2-in-1 experience.
You can use semi-folded with the screen taking up half the real estate and using the second half as a keyboard (sort of a mini-laptop) in "flex mode."
This mode is also excellent when using the camera, as it gives you broader access to manual controls while keeping a large view finder for the shot.
Final verdict
While I'm a regular Apple user, I've gotten to try out a lot of really good Android devices but nothing I've tried even comes close to this Galaxy Z Fold4.
It's one of those devices you really have to get your hands on to see all the possibilities.
For business users, I can see this being a serious travel productivity device.
A tablet/phone you can carry on your person at all times is a huge benefit.
The major downside here is the price but I suspect people who are interested in getting their hands on what will likely be an iconic piece of emerging tech, it's well worth the cost.
And unlike the disappointing iPhone 14 with its barely noticeable upgrades, the Fold4 gives you a real value add in the updated camera system.
This is quite simply one of the coolest and most versatile phones on the market.