Apple and Samgung have been duking it out for supremacy for many years.
Both remain at their top of their game, and we're taking a look at specs of their respective flagship devices, the Apple iPhone 14 Pro Max and the Samsung Galaxy S22 Ultra, offer buyers with big budgets.
Apple's latest release, the iPhone 14 comes on the heels of a tough year for the global economy.
Inflation has been soaring across the board in the face of the COVID-19 pandemic and Russia's invasion of Ukraine.
Adding to the mix, Apple's suppliers were impacted by COVID lockdowns in China this past spring.
Still, Apple managed to beat expectations in its latest earnings report and the tech giant's recent Far Out event came as a welcome respite from any sour economic news.
Apple introduced the new iPhone 14 series along with several other devices. "People love iPhone and it's become an important part of our daily lives," Apple CEO Tim Cook said at the event, calling the new mobile lineup "the most innovated pro lineup yet.
It had plenty of time to come up with something to match Samsung's Galaxy S22 Ultra, which was announced in February at the South Korean IT behemoth's Unpacked 2022 event showcasing its latest mobile lineup.
Samsung President TM Roh said the S22 Ultra was "the ultimate smartphone." Ultimately, there are plenty of differences between these two mega-phones for that will make for a tough decision.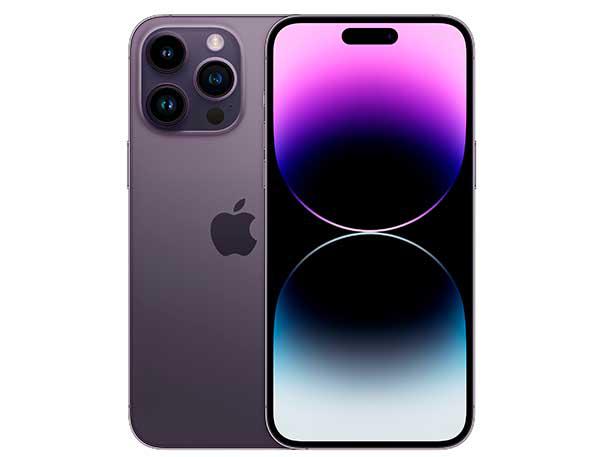 Dimensions and weigh-in
Apple's iPhone 14 Pro Max is no lightweight when it comes to size.
The phone has a width of 77.5 mm, a height of 160.8 millimetres (measured diagonally) and depth of 7.9 mm.
It's a substantial phone that weighs 240 gram.
The display shows off a full 6.7 inches of OLED screen, and the Pro Max has rounded corners that follow a curved design.
Samsung's S22 Ultra weighs in a little lighter with a slightly larger frame at 228 gram but it's physically a larger device with a width of 78 mm, a height of 163.3 mm and depth of 8.9 mm.
The AMOLED display measures 6.8 inches diagonally.
As you'll see bellow, both phones make good use of this extra real estate, offering top-of-line display technology and groundbreaking features.
Network support and connectivity
Samsung S22 Ultra features Wi-Fi 802.11 a/b/g/n/ac/ax, dual-band, Wi-Fi Direct and hotspot functionality.
It utilises Bluetooth 5.2, has GPS, NFC, and also supports USB Type-C 3.2 and USB on-the-Go.
The S22 Ultra also supports 5G.
iPhone 14 Pro Max features 5G (sub-6 GHZ and mmWave) with 4.4 MIMO, Gigabit LTE with 4x4 MIMO and LAA, Wi-Fi 6 (802.11ax) with 2.2 MIMO and Bluetooth 5.3.
Both phones are eSIM capable.
Ultra Wideband (UWB) for the phone's spatial awareness technology give Samsung and Apple a very interesting new connectivity angle.
Apple has added crash detection as a safety feature which can automatically dial emergency response services in case of accidents.
However, Apple's satellite emergency service is only available in North America now.
Processor, memory, and storage
The iPhone Pro Max offers up to 1 TB of capacity, and all models get 6 GB RAM.
It features the Apples new A16 Bionic chip, 6-core CPU with two performance cores and four efficiency cores, a 5-core GPU and 16-core Neural Engine, and is built with 4-nanometre process.
Samsung's S22 features up to 1 TB with 8-12 GB of RAM using the Qualcomm SM8450 Snapdragon Gen 1, and also uses a 4 nanometre chipset.
Ultra 22 also has an octa-core CPU and Adreno 730 GPU.
Camera specs
Samsung really went to town on delivering the most advanced camera system of any smartphone and the S22 has a quad camera setup featuring a 108-megapixel main camera with f1.8 aperture for low light capture, and nona-pixel binning for 12 Mp images.
The camera system uses Samsung's latest image stabilisation technology, and also has a 10-megapixel periscope telephone lens, 10 megapixel telephoto lens, and 12 megapixel ultrawide lens featuring "Super Steady" Video.
Meanwhile, the iPhone 14 Pro Max added to its photography game with a new 48 Mpixel sensor the main camera, pixel-binned, a first for Apple, down to 12 Mp images for normal use, although the full resolution is available too.
A new TrueDepth front camera system featuring a 12-megapixel camera with f1.9 aperture opening, autofocus with focus pixels, night mode, lens correction, auto image stabilisation, burst mode to capture fast moving action, 4K video recording with Cinematic Mode at up to 30 fps also debuted.
Both camera systems have too many features to mention without writing a small novel, but you won't be disappointed in the results from either one, for both stills and video.
Samsung offers 960 fps slo-mo video, whereas Apple tops out at 240 fps, and the Galaxy S22 Ultra can shoot in 8K at 24ps; the iPhone 14 Pro Max remains at 4K resolution, at 60 fps max.
Apple meanwhile can shoot video in ProRes 4:2:2 HQ for professional use with post production, at the cost of huge files (ProRes is not supported on the 128 GB entry level iPhone 14 Pro Max).
Battery life
Battery life has become the new "space race" among tech companies, with each new release besting the last. Apple iPhone 14 Pro Max boasts up to 29 hours of video playback on a single charge (25 hours streaming) and audio playback of up to 95 hours.
The unit is fast-charge capable with up to 50 percent charge in about 30 minutes with the separately sold 20 W adapter.
Samsung's S22 Ultra features a monster lithium-ion 5000 mAh battery capable of fast charging at 45 W.
This quick charging system allows for a full charge in just an hour (Apple's charge time is nearly double).
Apple's iOS platform is a great power-saver and efficiently doles out power savings when needed, so the iPhone will quite likely have longer run times than the S22 Ultra.
But this one remains a toss-up as both systems are winners in the battery department compared to competitors.
Price and availability
iPhone 14 Pro Max starts at $2,199.00 on preorder, and the Samsung Galaxy S22 Ultra is starting at $1,999.00 and is available at stores.
Final verdict
It's a close one, but we give the edge to iPhone 14 Pro Max for overall usability, blazing speed and fantastic battery life.
The Samsung Galaxy S22 sure does have its strong points as well, including impressive camera abilities and S-pen functionality.
Apple's iPhone brought the heat with its latest release and it will be interesting to see how Samsung responds with its next flagship entry.
You can find more information about each phone's tech specs on Apple.com and Samsung.com.