Memory products and storage solutions vendor Kingston Technology has released as set of new universal serial bus storage keys, and the IronKey Vault Privacy 80 external solid state drive.
Backed by a three-year warranty, the IronKey Vault Privacy 80 has a colour touch screen, and is certified to the United States Federal Information Protection Standard (FIPS) 197, with XTS-AES 256 bit encryption.
Kingston has added further features to the new IronKey external SSD, including multi-password for admins and users that have configurable rules, and a identification number and passphrase modes.
USB 3.2 Gen 1 is supported with two adapter cables for connection to USB-C or USB-A ports, and the SSD comes in 480, 960 and 1920 gigabyte capacities, with a neoprene travelling case.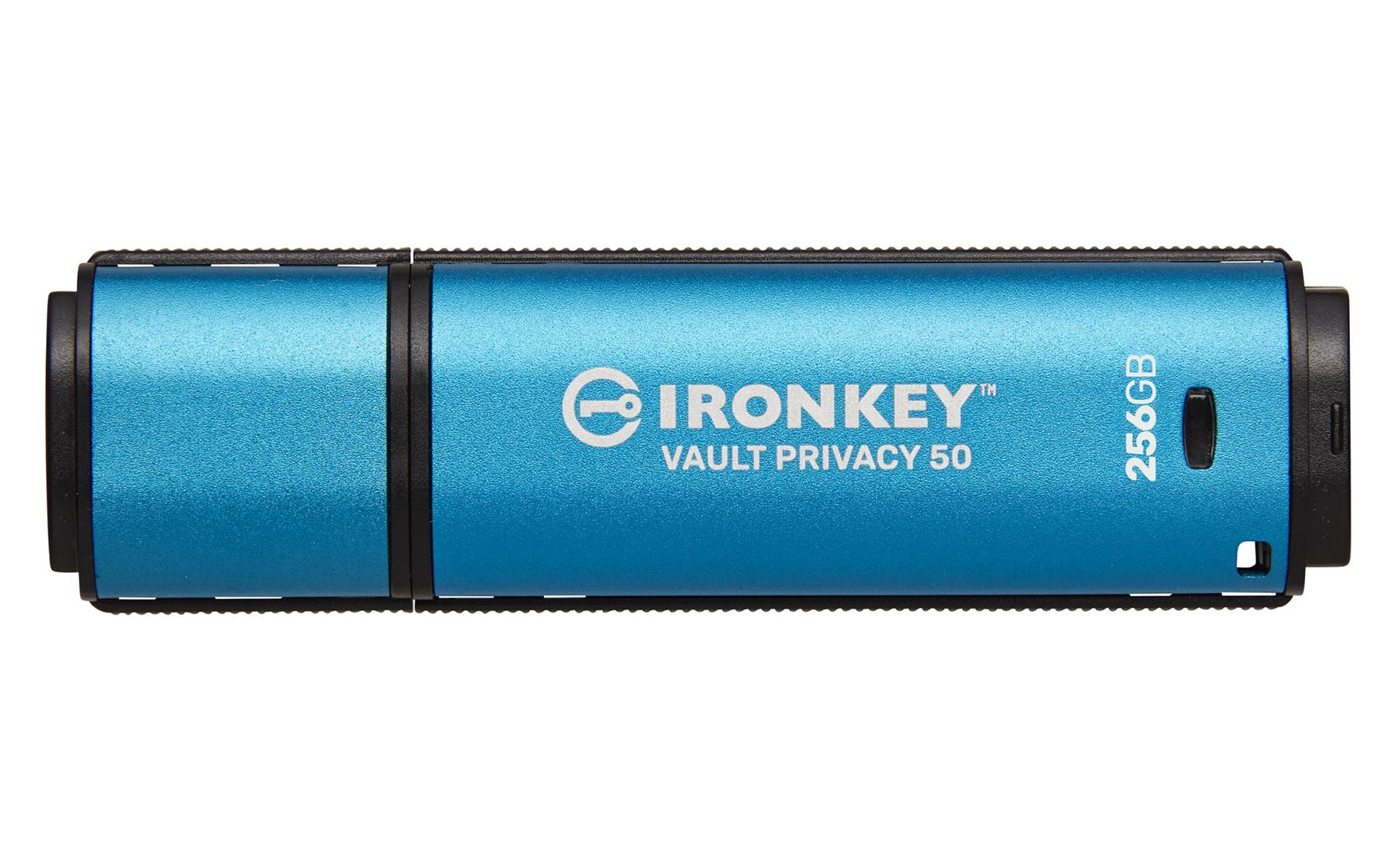 The IronKey Vault Privacy 50 USB drive also meets FIPS 197 and supports XTS-AES 256-bit encryption, and comes with a similar set of features to those on the new external SSD.
It is available in 8, 16G, 32, 64, 128 and 256 GB capacities and carries a five-year warranty.
Both drives can be set to erase themselves to prevent brute-force attacks, after 10 tries for the USB and 15 times for the SSD device.
Kingston also released the DataTraveller microDuo 3C and Micro USB keys, with up to 256 GB capacity.
The DataTraveller keys provide read speeds of up to 200 megabytes per second