Agricultural supplies company PGG Wrightson has deployed an Internet of Things (IoT) solution supplied by Spark, to monitor clostridial vaccines in its stores, to ensure they are fit for purpose.
Spark installed IoT sensors in ten PGG Wrightson stores around the country, providing real-time temperature and humidity data from vaccine fridges.
"Animal clostridial vaccines need to be kept at temperatures below 7°C and so a faulty fridge, or a door left ajar, can quickly cause a fridge full of vaccines to be rendered unusable," Stephen Guerin, chief executive of PGG Wrightson explained.
Clostridia are anaerobic bacteria found in the environment and soil, and which can be fatal to livestock and pets.
"Our PGG Wrightson Business Innovation Group alongside Spark's IoT teams have deployed a solution that monitors vaccine fridge temperatures to reduce the likelihood of vaccines going to waste through insufficient storage measures," Guerin added.
For the vaccine fridge monitoring, Spark used battery-powered Netvox temperature and humidity sensors that transmit information wirelessly over the LoRaWan protocol, at transfer rates of up to 50 kilobytes per second.
The sensors send information to Spark's Microsoft Azure cloud-hosted IoT Bridge platform every 15 minutes.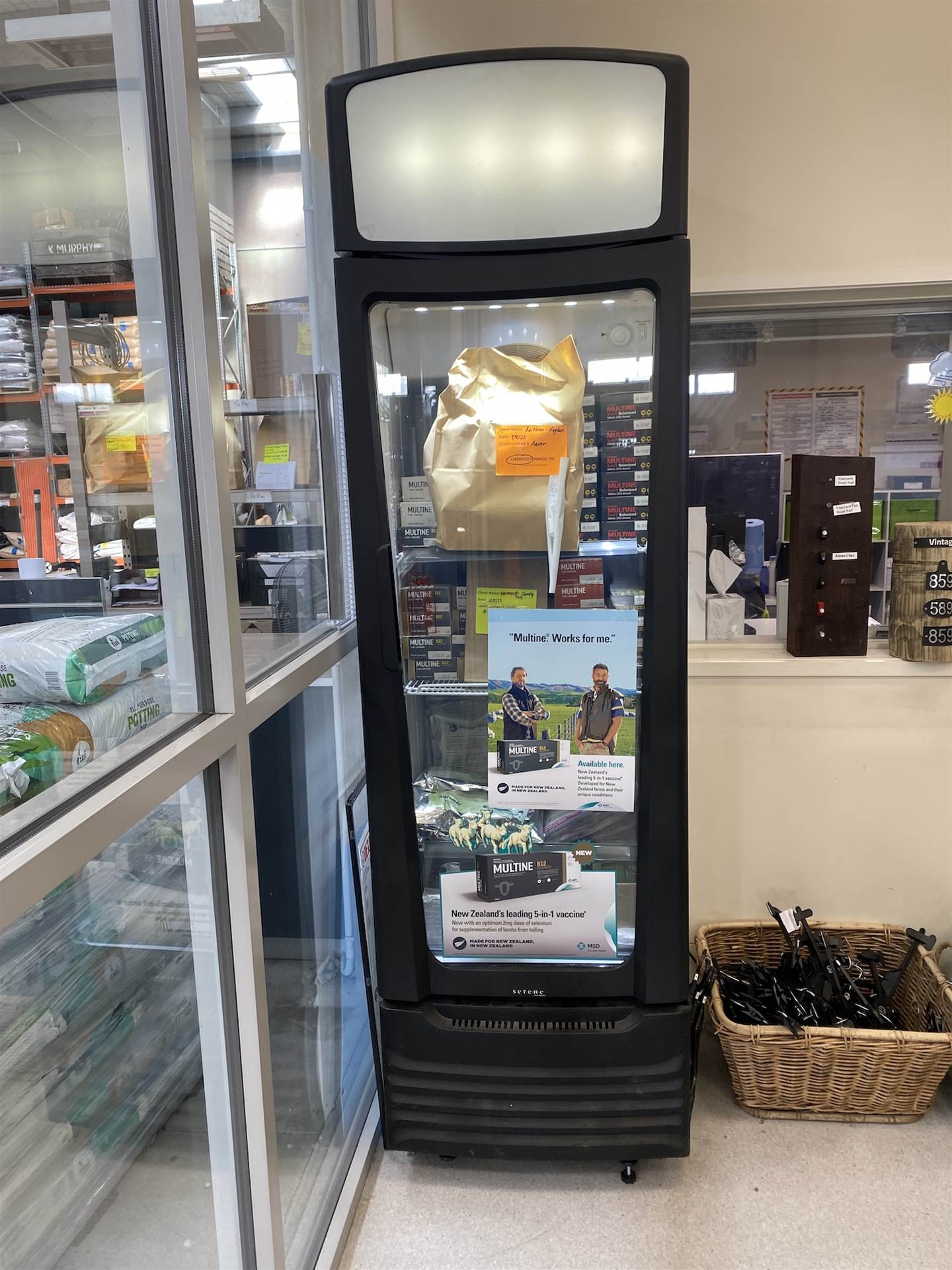 PGG Wrightson vaccine fridge
Spark's IoT lead Michele Wong said online dashboards and alerts immediately show if there is a problem that could lead to spoilt vaccines.
PGG Wrightson expects what Wong says is "simple smart technology" to save the farm supplier thousands of dollars.
Standards certifications also require PGG Wrightson to provide audit information to show that vaccines have been kept at the correct temperature, and Spark's IoT system reduces the amount of manual monitoring staff has to do.
Guerin said the Spark-supplied IoT monitoring solution almost immediately proved its worth when a fridge at a store in Blenheim lost power, and the temperature in it rose.
After being alerted to the rising temperature, staff at PGG Wrightson were able to contact the store which restored power to the fridge and saved the high-value vaccines.