Salesforce has announced that it will reduce its workforce by 10 per cent over the coming weeks.
The CRM specialist had over 73,500 employees as of January 2022, meaning that more than 7000 employees will be fired.
In addition, Salesforce also plans to close several offices.
Salesforce said the overall goal of employee layoffs and office closures is to reduce operating costs, improve operating margins and continue advancing the commitment to profitable growth.
"I'm grateful for every single one of you who has contributed to our continued success as a company, and the hard work and sacrifices you have made to generate success for our hundreds of thousands of customers," said Salesforce co-CEO Benioff.
"You've built our company—for all of our stakeholders — and you've shown incredible resilience every step of the way."
CRN breaks down the five signs leading up to today's massive employee layoffs at Salesforce that foreshadowed the more than 7000 terminations.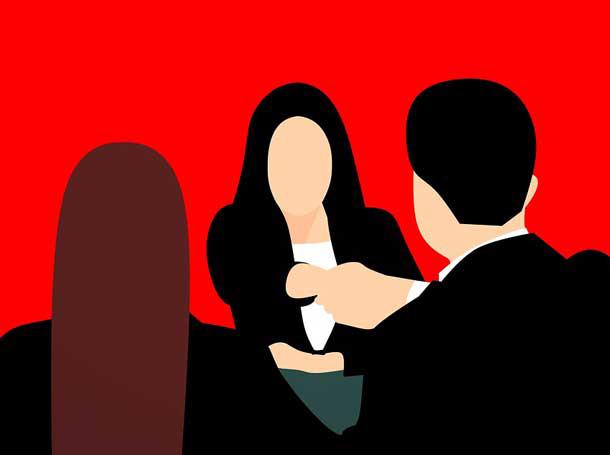 High demand led to Salesforce hiring too many people
Salesforce increased its total employee headcount by 32 per cent from October 2021 to October 2022 due to its high demand from customers, according to a US Securities and Exchange Commission filing by the company.
In the year to October 2022, Salesforce said its research and development headcount increased by 11 per cent "in order to improve and extend our service offerings, develop new technologies and integrate acquired companies."
In that same timeframe, Salesforce said the company increased its marketing and sales headcount by 11 per cent, "primarily due to hiring additional sales personnel to focus on adding new customers and increasing penetration within our existing customer base."
Salesforce also increased its general and administrative headcount by 7 per cent from Oct. 2021 to Oct. 2022, "as we added personnel to support our growth."
The pandemic-fueled technology boom of 2020 and 2021 didn't extend throughout 2022.
In fact, many IT companies of all shapes and sizes conducted layoffs mostly during the second half of 2022.
"As our revenue accelerated through the pandemic, we hired too many people leading into this economic downturn we're now facing, and I take responsibility for that," said Benioff.
Low earnings increase
For its latest financial quarterly earnings, Salesforce generated revenue of US$7.8 billion, representing an increase of 14 per cent year over year.
The sales increase during its third fiscal quarter, which ended October 31, represented one of Salesforce's lowest growth quarters in years.
For example, Salesforce increase revenues by 22 per cent year over year to US$7.7 billion during its second fiscal quarter 2022.
Meanwhile, Salesforce operating expenses increased dramatically during 2022.
Total cost of revenue went from roughly US$5 billion to US$6.3 billion, from the nine months ending October 31, 2021, compared to the nine months October 2022.
Total operating expenses for the nine months ending October 31, 2022, reached over US$16 billion, compared to US$13.4 billion in total operating expenses for the nine months ending October 31, 2021.
Activist investor pressure on Salesforce
A key mover that could have forced Salesforce's hand to let go of 10 per cent of its workforce, is activist investment firm Starboard Value, which bought a stake in Salesforce in late 2022.
The New York-based investment firm published a presentation on its website in October about its position in Salesforce.
"As growth has slowed, the Company has not yet produced margins expected from its leadership position" in customer relationship management (CRM), Starboard said at the time.
"Salesforce has not realised the benefits of operating leverage over the last several years, and the Company has generated significantly lower incremental margins than peers" Oracle, Microsoft, Adobe, Intuit, SAP, Workday and ServiceNow, according to Starboard.
Starboard founder Jeff Smith told CNBC in late 2022 that he and his firm want to see Salesforce focus more on operating margins and improving value for shareholders.
"They're not dropping as much to the bottom line. They haven't been as focused on operating margins as we think they should be," Smith said.
Co-CEO Bret Taylor resignation
After only one year into his role of Salesforce's co-chief executive, Bret Taylor abruptly announced his resignation in November.
"After a lot of reflection, I've decided to return to my entrepreneurial roots," said Taylor in his resignation statement.
"Salesforce has never been more relevant to customers, and with its best-in-class management team and the company executing on all cylinders, now is the right time for me to step away."
After five years at Salesforce, Taylor was promoted from president and chief operating officer (COO) in November 2021.
Taylor joined Salesforce in 2016 with the US$750 million acquisition of Quip.
He previously worked at Facebook for three years, leaving in 2012 with the title of chief technology officer.
In fiscal year 2022, Taylor received total compensation of US$22.8 million, approximately 125 times that of the median employee. He will officially exit his role later this month on January 31, 2022.
Top execs depart Salesforce
Last month, Stewart Butterfield announced he would be leaving Salesforce as the head of its Slack division just days after co-chief executive Taylor said he would also be leaving the company.
Butterfield was the CEO and co-founder of Slack, which Salesforce bought in 2021 for a whopping US$27 billion.
In another major Salesforce executive resignation in December, Tableau Software chief executive Mark Nelson announced his exit from the company.
Additionally, Salesforce's former president and chief revenue officer Gavin Patterson announced in November that he will be leaving the company.
Other top executive who recently exited Salesforce include Andy Kofoid, former president of North America; Sean Alpert, former senior vice president of marketing; Rob Ferguson, former executive vice president of Sales; Steven Tamm, a longtime chief technology officer; and Tableau's channel chief Julie Bennani.